You don't need an expensive phone to pull it off. Professional-looking smartphone photos are possible if you know what you're doing. Consider these tips:
Try a different perspective.

Make your photos stand out by capturing the subject in a different angle. Use the wide-angle, panorama, and bokeh features of your camera phone. The more unusual, the better.
Tweak the photo using colors and filters.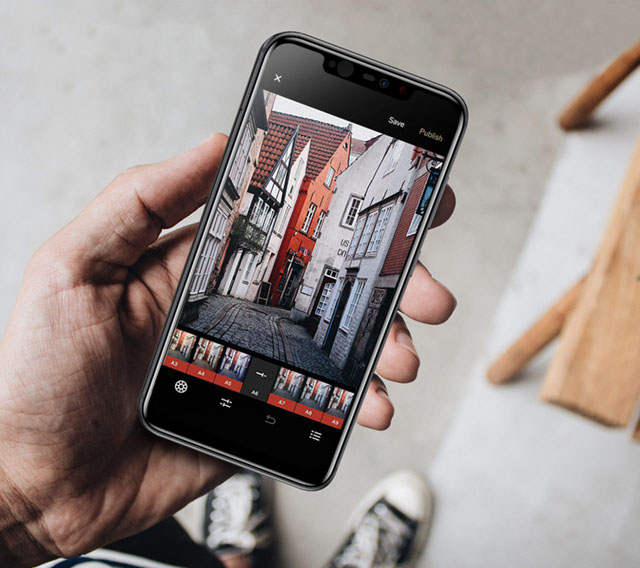 A photo taken using a smartphone can be more flattering when filters are applied or when colors are subtly tweaked. This makes your photo more dramatic. Just don't go overboard on the drama—you still want the image to look as natural as can be.
Play around with the focus.
Experiment when it comes to focus–try blurring the background of your photo by employing the bokeh technique.
Know how your camera works.

Familiarizing yourself with the features of your smartphone will make it easier to play around and be more creative. Once you've mastered the functionalities, you can easily develop your signature style.
Find your own signature style.
Make sure that you curate your photos to embody your personality. Making them all black and white or going for the oversaturated aesthetic is entirely up to you.
You can try these techniques with Cherry Mobile's latest phone, the Flare S7 Plus. With the device's 16MP + 5MP rear and 16MP+ IR Front AI-Powered Quad Cameras, the phone can instantly detect whatever subject you're capturing and finely adjust the camera settings.
The AI technology helps keep your phone more secure with its Face Unlock feature. The phone's 6.2" FHD+ TrueView 19:9 notch display also ensure that you can view photos in a big screen, and with its 64GB internal memory you have plenty of room for all your photos. Or you can always expand its memory to 256GB with a mircoSD card. The Flare S7 Plus runs on Android Oreo OS and a MediaTek Helio P60 processor, allowing users to switch seamlessly between apps.
The Flare S7 Plus retails for P11,999. Learn more about the Cherry Mobile Flare S7 Plus by visiting the official website, or by following Cherry Mobile on Facebook and on Instagram.
Article Source (https://www.esquiremag.ph/culture/cars-and-tech/take-professional-looking-photos-using-just-your-smartphone-adv-con-pr)